A $50 Smart Gadget Transformed How I Do Laundry
My dryer is older, so it doesn't have fancy settings. It gets the job done—eventually. That's because I overdry all of my laundry. Towels, pajama pants, sweatshirts, delicates—I cook them all till they're dry, and then I cook them even longer. (I'm convinced the one sock that's always missing actually spontaneously combusted.) That's how much I am drying, and it's a problem. It wastes energy, costs me money, and damages all of our fabrics.
On a lark, I recently tested out the SmartDry Wireless Laundry Sensor, a $50 smart sensor that works with existing dryers and Wi-Fi. After speaking with Wirecutter's laundry team, I had my reservations about the value of "smart laundry." However, SmartDry isn't just some neat gadget—it actually solved my problems and transformed the way I do laundry.
As Wirecutter's smart-home writer, I love smart devices and write about them at length here. However, I also love $50, and I wouldn't recommend spending that on a device unless it provided real value.
Our pick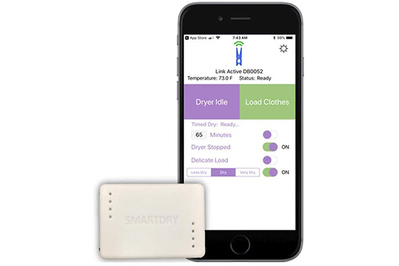 This add-on gadget sticks inside your dryer to detect when your clothes are done, and it sends you a smartphone alert—saving you time and even money.


Source link
#Smart #Gadget #Transformed #Laundry
Recommend

0

recommendations
Published in Brand reviews, Business reviews, Product reviews, Reviews, Website and app reviews