The 3 Best Wi-Fi Mesh-Networking Kits 2021
Most people, however, don't need mesh Wi-Fi, and if you live in an average home or apartment, a regular router is just fine.
While many recent reviews tout either of this year's new standards, Wi-Fi 6 or 6E, as the solution to all your wireless problems, based on our tests and research, we continue to recommend a Wi-Fi 5 (aka 802.11ac) mesh kit as our pick and budget alternative. Wi-Fi 5 (and some Wi-Fi 4) laptops, phones, and other devices will continue to dominate your home for the next few years, and the premium that Wi-Fi 6 demands just isn't worth it yet.
Our pick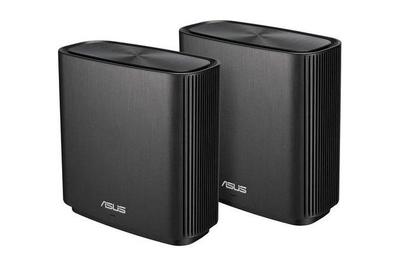 The ZenWiFi AC (CT8) is consistently fast in a variety of tests and surpasses more expensive options. It's also easier to set up than more complex systems.
The Asus ZenWiFi AC (CT8) is a great choice for folks who want to set up a lag-free Wi-Fi network all over their home, as well as anyone who needs a mesh network that can better wrangle the growing number of smart devices in a home. It's a bit slower overall than our upgrade pick, but that's like saying an eagle isn't as fast as a falcon, and it's easy to set up and manage.
Upgrade pick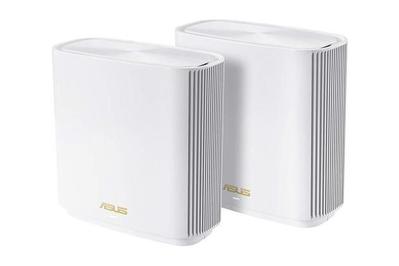 The ZenWiFi AX (XT8) is almost a clone of our CT8 pick, but with significant upgrades in the form of future-proof technologies like Wi-Fi 6 and WPA3. We'd only suggest it if you have a gigabit (1,000 Mbps, or close to it) internet service plan.
The Asus ZenWiFi AX (XT8) is the right choice if you currently use or are planning on upgrading to a gigabit or faster internet connection. The XT8 is almost a mirror twin of our pick, the CT8, but it includes extras such as Wi-Fi 6 compatibility and WPA3 security. Neither are critical inclusions right now, but both will help keep the XT8 from becoming obsolete for a longer period of time. For nearly $100 more than the CT8, the speed improvements won't be worth it for most people in most homes. But the upgrade is worth the added expense if you've already invested in gigabit internet service and need a powerful mesh setup to work with all that bandwidth. It's the upgrade pick for those who need the latest technology to squeeze out the fastest connection, always.
Budget pick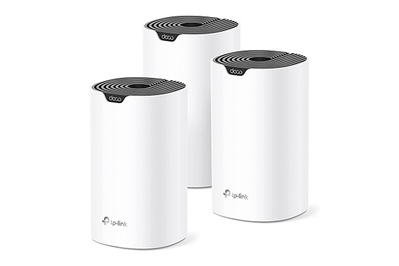 The TP-Link Deco S4 outperformed mesh networks that were hundreds of dollars more expensive. It's our choice for a cheaper way to share a Wi-Fi network around a large living space.
TP-Link's Deco S4 will spread solid Wi-Fi 5 signals to dozens of devices throughout a large home, but it doesn't have the top speed of our picks. And if you have more than 50 devices on your network—increasingly possible when you add smart home products on top of phones, laptops, and streaming boxes—there's a higher chance the S4 will be overtaxed. Its price reflects that, so Deco S4 is the choice if you need to serve a few folks in a large home, and if your broadband internet service is 500 megabits or slower.


Source link
#WiFi #MeshNetworking #Kits
Recommend

0

recommendations
Published in Brand reviews, Business reviews, Product reviews, Reviews, Website and app reviews